About Us
MG HOMES, LLC holds 30+ years of collective home building experience for your trust and assurance.
Every home we build is deeply personal to our clients. Our mission is not only to build our client a superior home fitting of their lifestyle, but to also provide a building process that is transparent, exciting, and most of all enjoyable!
We deliver exceptional craftsmanship focusing on the attention to detail evident in all of our projects. It is our intention to give our clients every reason to be excited about our incomparable dedication to making their dreams become a reality.
We are open-minded and forward-thinking when it comes to designing a home you will absolutely love. We continue to implement building methods using materials and technology to promote energy efficiency and an environmentally sound dwelling.
We promise to keep the lines of communication, building and budget processes in an open-book format. Our goal is to out-perform your expectations completing your home on time and within budget.
Carl and Mike have over 35+ years of collective home building experience for your trust and assurance. Both are master finish carpenters whose experience can be seen in the minute details of their design work. Mike and Carl are exceptionally skilled custom home builders with a well-respected reputation in the industry. Their excellence can be seen in everything they manage from land development to creating gorgeous, million-dollar, award-winning Parade Homes. Together they have an eye for impeccable detail and strive to exceed client expectations with every home they build.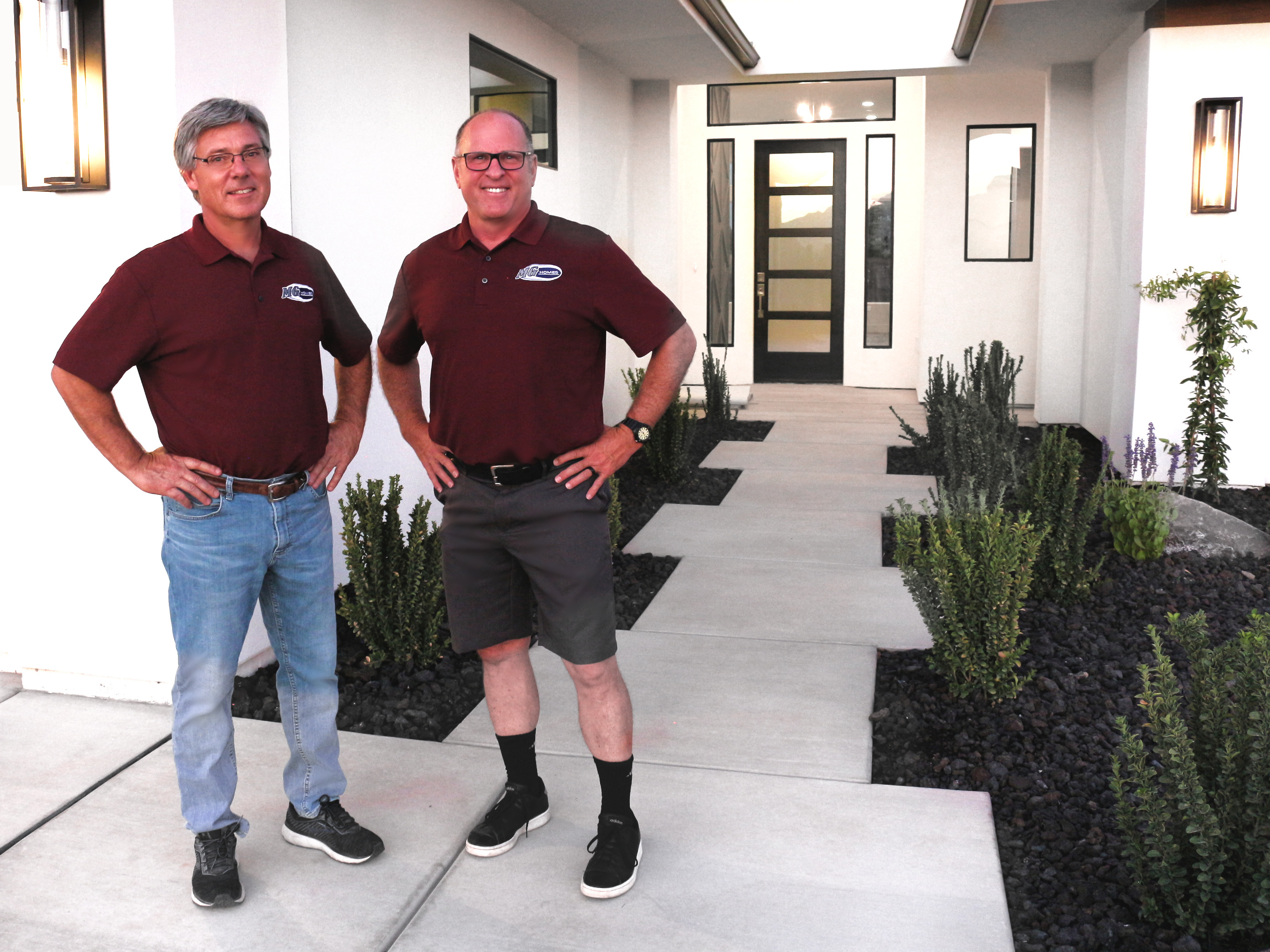 Let's Start a Project
If you are looking to build or remodel a home in St. George, UT, connect with us to schedule a consultation.
We look forward to hearing from you and helping your dreams become a reality.
Find Us
1038 North Silver Lode Avenue
Washington, UT 84780
©2023 MG Homes, LLC, All Rights Reserved